How We Approach Sustainability at ÉTICA Denim
SUSTAINABLE SOURCING
We consider every aspect of the lifecycle of our clothing, starting with our raw materials.
ORGANIC COTTON
Roughly 70% of our cotton is organic, grown without water waste, artificial fertilizers, toxic pesticides or genetic modification. On average,organic cotton production reduces CO2 emissions by 45%, and water usage by 87% when compared to conventional methods. These standards also ensure the fair treatment of workers throughout the supply chain.
RECYCLED COTTON
Widely known as the most sustainable cotton, recycled cotton requires no textile waste and very little resources to produce. A big step toward dealing with waste in a clean, chemical-free way.
PLANT-BASED ECO FIBERS
Tencel™ is a cellulose fiber made from a renewable wood pulp from sustainably grown eucalyptus trees. Refibra™ is a circular Tencel with 30% recycled cotton woven into the fiber. These fibers are created without pesticides, fertilizers, irrigation or genetic manipulation, requiring 80% less land and 90% less water than cotton. The wood portion is controlled by FSC and PEFC, meaning it does not contribute to deforestation. These fibers are soft, durable, biodegradable and antimicrobial, adding to the softness and longevity of our jeans.

PLASTIC-FREE STRETCH
Our stretch fibers are both degradable and recycled from post-consumer plastics and renewable plant-based resources. A clean production process uses a biodegradable plant-based polymer to drastically reduce water and energy consumption, while eliminating microplastic fibershed. All of our fabrics are 100% free of Microplastics, which is a huge step for the health of our soil, our water and our people.
FABRIC PRODUCTION
Our fabrics are produced with minimal impact, all have Bluesign and OEKO-TEX certifications. Our mills use Cradle to Cradle certified Dystar Liquid Indigo, KITOTEX® and INDIGO JUICE® technologies that reduce the amount of water, chemicals, and energy in the production process.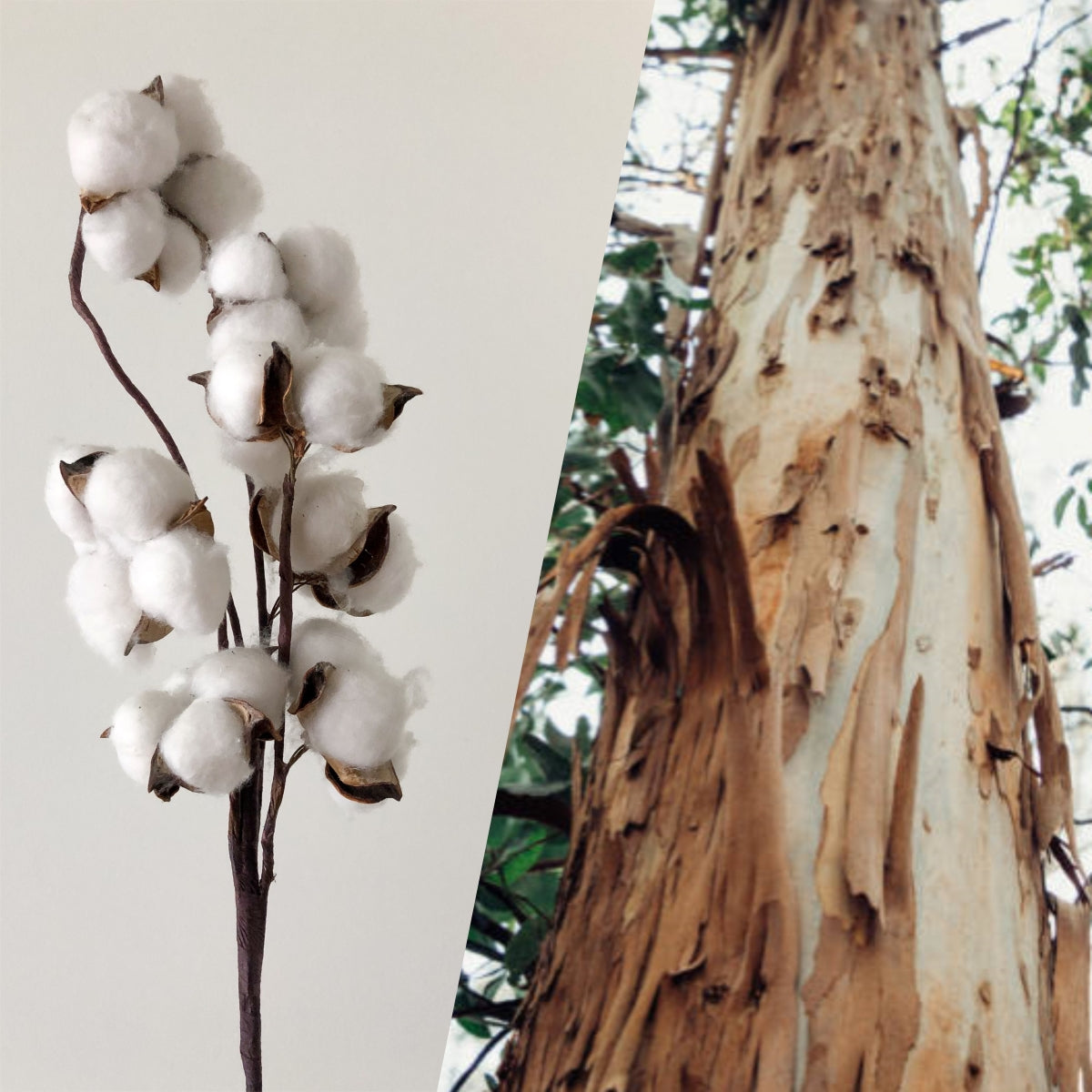 THE DETAILS MATTER
Around the world, consumer goods generate around 207 million tons of waste every year, and packaging makes up over 30% of landfill waste.  We consider every aspect of impact, and we do our best to ensure our product doesn't contribute to this issue. 
HARDWARE & TRIMS
Our hardware is sustainably manufactured using less raw materials and recycling scraps back into the process, then treated with non-toxic finishes. Our brand labels are woven from 100% recycled material, and are biodegradable as well.  Our hang tags are printed with soy-based ink on 100% recycled paper.
PACKAGING
Our merchandise ships in biodegradable poly bags, which break down within one year when exposed to oxygen or water, as opposed to traditional bags which take centuries to break down. 
NO ANIMAL PRODUCTS
We do not source any fibers, fabrics or trims from animal fur or hide. We do not use softeners, dyes or other additives derived from animal sources. In other words, our product is 100% vegan.
Our R&D team is always looking for better solutions, and we plan to be plastic free at both our headquarters and factories by 2025.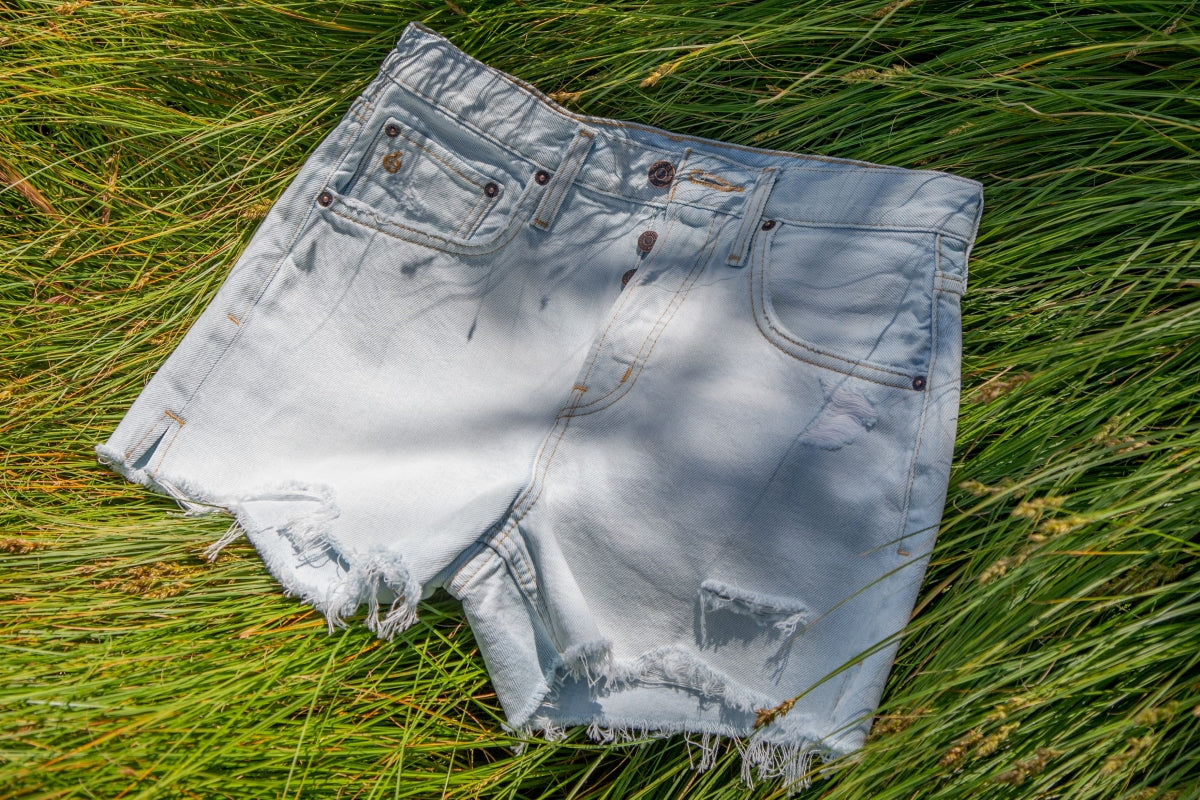 CLEAN MANUFACTURING
As a vertical manufacturer, we have full transparency and control over the quality and sustainability of our product, and we are constantly innovating to lower our environmental impact. We produce our denim in small batches, allowing demand to drive our decisions and thus minimizing excess production. Our factory is family owned and operated after 25+ years, investing in the latest innovations in clean manufacturing and eco-tech equipment, and even developing some of our own.
THE TECH
We are fully outfitted with the most efficient machinery to wash our denim without the use of harmful chemicals, stones, water waste or excess energy. Our team employs advanced wash techniques to create washes specifically for these technologies, and to achieve the most authentic denim with the lowest impact on our planet. What little water and energy we use is left clean and recycled back into the process.
E-FLOW
We wash our denim using E-Flow technology, which converts air into nanobubbles, essentially washing with a vapor (as opposed to a wave), and saving over a thousand gallons of water and massive amounts of energy with every load.
LASER
We love those authentic denim effects, we don't love the toxic chemicals used to create them. Instead, we create precise aging and distressing with advanced laser technology. No chemicals used, no residue left behind.
OZONE
We lighten and clean our denim with a triple molecule oxygen gas, or ozone. This process is sterile, chemical free, and has significant water savings.
HIGH EFFICIENCY DRYERS
Our hanging dryers recycle steam from the drying process into energy used to power the machinery.
CLEAN GREEN CHEMISTRY
We do not use commonly used toxic chemicals like potassium permaganate, caustic soda or bleach. These chemicals poison groundwater, soil and humans. We exclusively use Bluesign™ certified low impact alternatives in our wash house. These include plant-based softeners, neutral waterless enzymes and natural dyes.  
ECO-STONE
Typical denim washing with stones leaves behind toxic chemical waste that seeps into groundwater and creates health concerns in surrounding areas. When we do require stone, we use a recyclable faux stone that does not absorb chemicals. At the end of their life, we compress them into bricks we use to build schools and community housing.
KEEPING TRACK
We use Jeanologia's Environmental Impact Measurement (EIM) software to score the water, chemical and energy consumption of each wash to ensure we maintain the highest standards possible for denim production.
ETHICALLY MADE
The human side of sustainability is one we take seriously, both at home and throughout our supply chain.
Our own vertical factory proudly exceeds Fair Labor standards, providing our workers with living wages, health benefits and free meals.  A living wage ensures workers have enough income to afford a decent standard of living, including food, housing, healthcare, education and savings for the future.
We provide on-the-job training, which gives our employees a unique path to advancement. Our high-tech equipment and cutting-edge wash techniques require a high level of skill, and provide valuable experience for our team. We also provide safe, ability-inclusive employment to senior citizens and individuals with disabilities. 
We are WRAP-certified and recognized by the UN Global Compact and other international agencies for our social responsibility and environmental practices. We are regularly audited to ensure our standing. Here are just a few of ours.
Gold Certification from the Worldwide Responsible Apparel Coalition (W.R.A.P.)

SMETA certification from SEDEX, a leader in ethical production and supply chain transparency

Clean Industry Practices certificate from PROFEPA and the Mexican government's national environmental audit program, PNAA

Social Responsibility certificate from the Mexican Center for Philanthropy and the Alliance for Corporate Social Responsibility
Our Vendor Code of Conduct contains strict guidelines for suppliers based on the tenants of the Fair Labor Association. All suppliers maintain current certifications from WRAP, GOTS, OEKO-TEX Standard 100, Cradle to Cradle or Bluesign.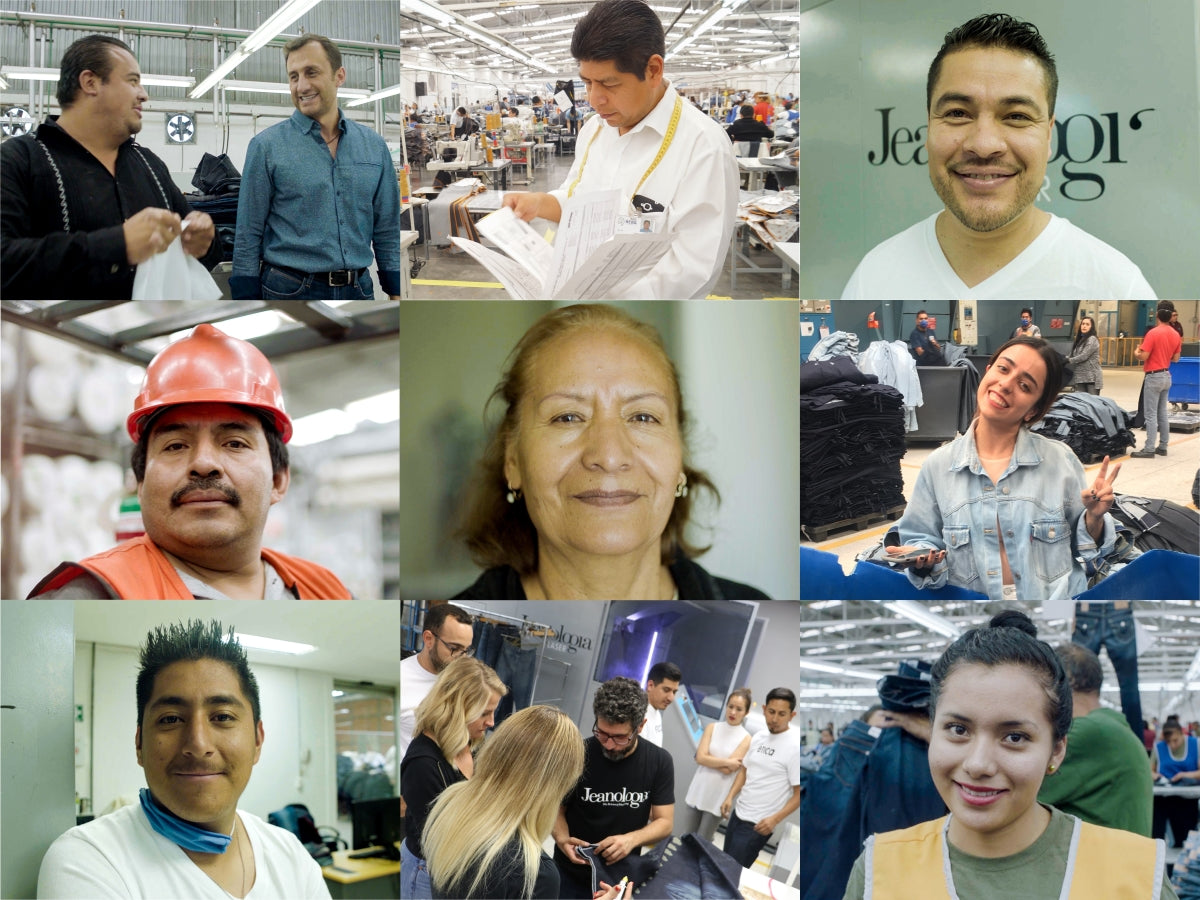 GIVING BACK
Our factory is located just outside of Puebla, Mexico, nestled at the base of Mount Popocatepetl. Puebla is a beautiful city with a rich history. We are proud to be a part of this culture, and to be able to give back to the local community.
FOOD SCARCITY PROGRAMS
Our onsite water purification system cleans and recycles our factory water, which is then used to feed local farmland throughout the region. Over the years we added several upgrades, including a community garden and a 360˚ tilapia farm, to grow food for the community right on our grounds.  
PUBLIC WORKS PROJECTS
On a mission to waste nothing, we compress used eco-stones into load-bearing bricks. We have an ongoing partnership with the local government to use them to help build schools and low-income housing in the area.
CHARITY ORGANIZATIONS
On a larger scale, we partner with key organizations committed to environmental causes and workers' rights initiatives around the world.
ÉTICA Denim is a proud member of 1% for the Planet, a global alliance of businesses financially committed to creating a healthy planet and support environmental solutions.
Every purchase made on eticadenim.com plants a tree through One Tree Planted, a nonprofit focused on global reforestation. 
As a team, we regularly invest our time through local cleanups with Heal the Bay and Friends of the LA River, two environmental nonprofits dedicated to the health and safety of the coastal waters and watersheds of Greater Los Angeles.